[word_balloon id="1″ size="M" position="L" radius="true" name="" balloon="talk" balloon_shadow="true"]
Looks like the Soviet Republic is attempting to reclaim the old bloc but the Nazis are trying to stop them again.
[/word_balloon]
---
Here's how hilarious media coverage over Ukraine has been before and after the start of the war:
Before the War
Ukrainian President Zelensky deepens alliance with far right
Amidst the ongoing military confrontation with Russia, reports have emerged proving that Ukrainian President Volodymyr Zelensky is seeking to appoint the far-right Serhiy Sternenko as head of Ukraine's Security Service (SBU) in Odessa, in an attempt to further his alliance with neo-Nazi forces.

As the former head of the neo-Nazi Right Sector in Odessa, Sternenko was directly implicated in the 2014 Trade Unions House massacre of 46 people. He is a convicted criminal and currently under investigation for murder.

Andriy Bohdan, the former head of Zelensky's administration, confirmed the president's offer in a Facebook post in response to questions by a reporter with the online news site Strana. When asked if the rumors were true that Zelensky had offered the position to Sternenko, Bohdan replied, "I think he did it right when they were quickly forming a list of government deputies. An acute personnel shortage as they say."
www.wsws.org
---
After the War Started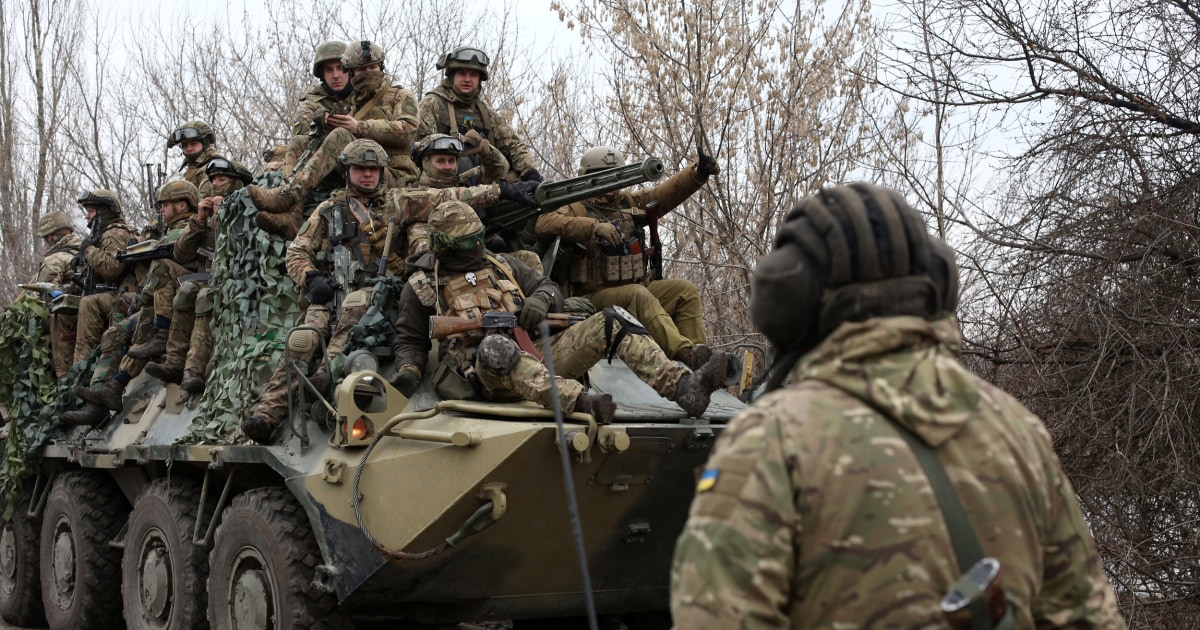 Putin says he is fighting a resurgence of Nazism. That's not true.
Putin's rationalization for invading Ukraine includes a claim that he is fighting neo-Nazism.

"It is not surprising that Ukrainian society was faced with the rise of far-right nationalism, which rapidly developed into aggressive Russophobia and neo-Nazism," Putin said Monday, suggesting that NATO countries are backing neo-Nazis.

While it's true that the Ukrainian National Guard is home to the Azov Battalion — a force populated by neo-Nazis — there is no evidence to suggest widespread support for such extreme-right nationalism in the government, military or electorate. Ukrainian President Volodymyr Zelenskyy is Jewish; three of his family members were killed in the Holocaust.
www.nbcnews.com